"God is a spirit; and they who worship him must worship him in spirit and truth."
John 4:24
A Message for today
Wash you, make you clean;… cease to do evil; learn to do well; seek judgment. Isaiah 1: 16,17.

How many people in our society are stranded or in danger of becoming so! The number of them seems to be on the increase, especially among young people. Social workers are employed to show them love, give them some security and attend to the way they develop. How much patience, experience and courage does this work demand! Reports on achievements reveal certain small successes, but also a lot of bitter disappointment. Work with welfare cases among adults must be even more difficult.
"Learn to do well; seek judgment!" This demand by our righteous God applies to each one of us. Doing good and dealing justly, not occasionally but constantly, that is our problem. Many have tried but given up in despair. Others have never come to the point of considering this need. Now we must be aware of the fact that it is God's standards, and not our own, that count. No amount of welfare work, however necessary it may be, will ever lead to the complete about-turn that God requires of us, but it may help us to take stock of our situation.
God does not begin with His list of requirements in the form of good works, but lays down this order: wash and cleanse yourselves, and stop doing wicked things. Only then can you learn to do well. Don't take the second step before you have taken the first! The cleansing that God demands of us as the pre-requite for a life that will honor Him is connected with the blood of Jesus Christ, the sinless One, who died on Calvary's cross for all who will believe in Him. He alone can bring about the cleansing that is so necessary in our lives.


Statement of faith
The Evangelical Baptist Church accepts the Niceno-Constantinopolitan Creed, without the Filioque clause of the Western Church, as a concise, but complete, statement of the main tenets of Christianity, and as derived from the Holy Scriptures. Every other Statement of Faith and Practice is only a further development and interpretation of these tenets, or a reference to particular subjects, which could not be included in a Creed as synoptic as this.
What we believe :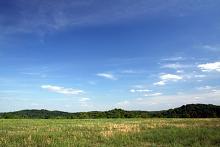 "The heavens declare the glory of God; and the firmament sheweth his handywork."
Psalms 19:1