"God is a spirit; and they who worship him must worship him in spirit and truth."
John 4:24
A Message for today
Thou shall not steal. Exodus 20:15

Some of the so-called ten commandments are brief and explicit. This one is clear enough: we must not take what does not belong to us. This crime is punishable in every nation.

Now many may object: I have never taken anyone's possessions. That may well be true. But God's commandments must be considered in depth, not superficially. Of course, the prime issue in this law of Moses was about goods or things that should not be appropriated unrighteously. There are, however, without question, other aspects that have a considerable financial value, e.g. how we spend our working day. Here, too, "Thou shalt not steal" applies. Or what about the attitude of "finding keepings" regarding things people have left or lost in the street or on the beach? Other persons' integrity is also a possession to be respected. How often have we offended in this matter! Or consider everyday business practices. Here few are concerned about pulling a fast deal over a client, exploiting his ignorance or inattention and thus obtaining an advantage. Perhaps we ought to stop here!

All these things come under God's commandment: "Thou shalt not steal." A proverb of Solomon's states: "The eyes of the LORD are in every place, beholding the evil and the good" (ch.15, v.3). He misses nothing whatever.

How happy everyone can be who knows that he will not have to answer to God for all the misdemeanors of his life because he trusts in the One who has become his surety: Jesus Christ! Can you say that for yourself?


Statement of faith
The Evangelical Baptist Church accepts the Niceno-Constantinopolitan Creed, without the Filioque clause of the Western Church, as a concise, but complete, statement of the main tenets of Christianity, and as derived from the Holy Scriptures. Every other Statement of Faith and Practice is only a further development and interpretation of these tenets, or a reference to particular subjects, which could not be included in a Creed as synoptic as this.
What we believe :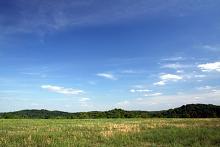 "The heavens declare the glory of God; and the firmament sheweth his handywork."
Psalms 19:1