"God is a spirit; and they who worship him must worship him in spirit and truth."
John 4:24
A Message for today
"Then said Jesus unto his disciples, If any man will come after me, let him deny himself, and take up his cross, and follow me." Mat.16:24

FOLLOW JESUS

After reading these words of Jesus, someone made this statement: "If after such an invitation, which seems to be rather a condemnation, there were found people who followed Jesus, then we have to concede that something supernatural, something beyond human comprehension, is hidden in this strange call." And truly he was very right. We all know that those that want to make followers gild their words and present themselves as givers of what your soul desires, asking nothing of you, in return, only to follow them. The politician, the teacher, the merchant, the philosopher, that would dare make such an invitation as that of Jesus would undoubtedly be considered to be beside himself. However, to do justice to history, the Italian patriot Giuseppe Garibaldi, would call his volunteers with such words as: "All that are ready to suffer hardship, affliction and even die for our cause, are called to join me."liction, privation, to struggle, to fight and even die for our cause, may follow me


Statement of faith
The Evangelical Baptist Church accepts the Niceno-Constantinopolitan Creed, without the Filioque clause of the Western Church, as a concise, but complete, statement of the main tenets of Christianity, and as derived from the Holy Scriptures. Every other Statement of Faith and Practice is only a further development and interpretation of these tenets, or a reference to particular subjects, which could not be included in a Creed as synoptic as this.
What we believe :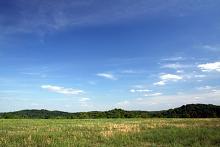 "The heavens declare the glory of God; and the firmament sheweth his handywork."
Psalms 19:1