"God is a spirit; and they who worship him must worship him in spirit and truth."
John 4:24
A Message for today
The serpent said unto the woman, Ye shall not surely die: for God doth know that in the day ye eat thereof, then your eyes shall be opened, and ye shall be as gods, knowing good and evil. Genesis 3:4,5.

Satan's effort to seduce man had as its aim tearing him from his dependence on God. And he succeeded. The creature was only too ready to surrender his position of obedience and subjection in order to become autonomous. Since that day Adam's offspring has always striven towards one aim: becoming like God. We find traces of this tendency in ancient cultures, when rulers, in the folly of the megalomania, expected to be adored as gods. Even in the field of man's intelligence so-called enlightened thinking has not only cast off the shackles of superstition, but also banished God and the truth concerning Him to the realm of myths and fables. Man today does not want to recognize and acknowledge God's authority, but wishes to decide for himself what is good and evil – and even what is truth!
The development will come to a head when, in the not too distant future, the man of sin, the antichrist, will sit in the temple of God, purporting to be God. Then Christ will appear as Judge and put an end to disobedience (cf. 2 Thessalonians 2: 4-8).
At present Christ is still the Savior, he did all that Adam and his offspring failed to do and obtained God's full approval for fulfilling His will perfectly. He was and is the Son of God; yet He became subject to the Father's will in all things. "Not what I will, but what thou wilt" (Mark 14: 36). In this way He "became the author of eternal salvation unto all them that obey him" (Hebrews 5: 9).


Statement of faith
The Evangelical Baptist Church accepts the Niceno-Constantinopolitan Creed, without the Filioque clause of the Western Church, as a concise, but complete, statement of the main tenets of Christianity, and as derived from the Holy Scriptures. Every other Statement of Faith and Practice is only a further development and interpretation of these tenets, or a reference to particular subjects, which could not be included in a Creed as synoptic as this.
What we believe :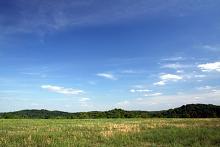 "The heavens declare the glory of God; and the firmament sheweth his handywork."
Psalms 19:1