"God is a spirit; and they who worship him must worship him in spirit and truth."
John 4:24
A Message for today
"Except ye repent, ye shall all likewise perish" Luke 13:3

The automobile went rather fast, on a bad road with frequent turns. At a lofty slope we noticed a highly terrified man to make all sorts of gestures, by
which he wanted to draw our attention. Was he beside himself, or drunk. What was the matter? Just on the other side an accident had happened. The wounded ones were by the roadside screaming in despair for help. This man, moving his hands as he did, tried to warn us about the danger we, too, were running into the way we were going.

So it is with the road of life. We run while ahead lie so many fatal dangers. And if we don't have Christ as our Savior and Leader, there is no way to escape the danger of eternal death, which means being cast into the lake of fire to suffer for ever and ever. These are very serious matters. One can have no opinion here. Nothing can compare with the destiny of the soul after death. It is wise to stop and think for a moment. Slow down, danger! You need to be saved, and the Savior is only One, the Lord Jesus Christ. He made atonement for you by His blood and all you now have to do accept Him as your personal Savior by faith. "Believe on the Lord Jesus Christ and you will be saved".


Statement of faith
The Evangelical Baptist Church accepts the Niceno-Constantinopolitan Creed, without the Filioque clause of the Western Church, as a concise, but complete, statement of the main tenets of Christianity, and as derived from the Holy Scriptures. Every other Statement of Faith and Practice is only a further development and interpretation of these tenets, or a reference to particular subjects, which could not be included in a Creed as synoptic as this.
What we believe :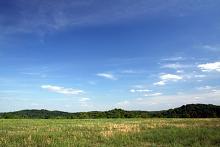 "The heavens declare the glory of God; and the firmament sheweth his handywork."
Psalms 19:1