"God is a spirit; and they who worship him must worship him in spirit and truth."
John 4:24
A Message for today
"If thou shalt confess with thy mouth the Lord Jesus, and shalt believe in thine heart…thou shalt be saved" Romans 10: 9.

Archimedes, the famous ancient Greek physicist and mathematician, was taking his bath. There he discovered the principle of "specific gravity". Such was his enthusiasm at the discovery that he ran out in the streets shouting repeatedly the well-known "Eureka", meaning, "I have found".

It's something like that our scripture tells us today. Of course, the Bible tells us it's not we that find Christ, but Christ that finds us. "The Son of man is come to seek and to save that which was lost" (Luke 19: 10). However, when in this framework of God's initiative, we respond to Christ's seeking us and are saved, we discover so much in Him that, like Archimedes, we can't help shouting "Eureka, eureka". In other words, when a sinner is saved he can't help confessing Christ as his personal Savior. In Him the sinner finds forgiveness of his sins, peace, joy and all he might need or wish for within His loving and gracious will. Reader, have you felt the need to shout "Eureka, eureka?" What Christ reveals to us when we trust Him is infinitely greater and important than Archimedes' discovery. Don't you think it behooves us to shout, in other words, to confess Him to others around us as our Savior and Lord? After all that is the first and basic proof of our having been saved.


Statement of faith
The Evangelical Baptist Church accepts the Niceno-Constantinopolitan Creed, without the Filioque clause of the Western Church, as a concise, but complete, statement of the main tenets of Christianity, and as derived from the Holy Scriptures. Every other Statement of Faith and Practice is only a further development and interpretation of these tenets, or a reference to particular subjects, which could not be included in a Creed as synoptic as this.
What we believe :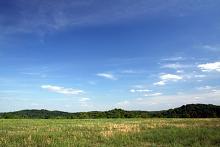 "The heavens declare the glory of God; and the firmament sheweth his handywork."
Psalms 19:1