"God is a spirit; and they who worship him must worship him in spirit and truth."
John 4:24
A Message for today
"To day if ye will hear his voice, harden not your hearts." Heb. 3:15

TODAY ONLY TODAY

A ship was sinking and sent out an SOS signal, which was caught by another ship whose captain responded immediately and offered to go straight there and take the passengers. But the captain of the sinking boat said, "No, not yet, we will wait till it dawns. The other captain insisted but to no avail. This happened three times. One-and-a-half hours after that the lights of the sinking boat disappeared. The ship went to the bottom of the sea taking with her passengers and crew. Now, you may think, what a proud and foolish captain! If he had survived no doubt he would spend the rest of his life in prison. But those passengers and crew members wouldn't come back! But, how many people think and act the same way about the danger of eternal death, in the lake of fire, toward which they are headed! Without repentance and faith on the Lord Jesus Christ there is no hope of salvation even for the best and holiest. Don't wait till tomorrow. It never comes. And it may be too late. God calls you today. Will you receive Christ and be eternally saved today? I pray you will.


Statement of faith
The Evangelical Baptist Church accepts the Niceno-Constantinopolitan Creed, without the Filioque clause of the Western Church, as a concise, but complete, statement of the main tenets of Christianity, and as derived from the Holy Scriptures. Every other Statement of Faith and Practice is only a further development and interpretation of these tenets, or a reference to particular subjects, which could not be included in a Creed as synoptic as this.
What we believe :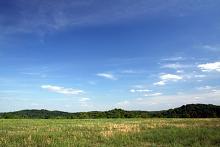 "The heavens declare the glory of God; and the firmament sheweth his handywork."
Psalms 19:1