"God is a spirit; and they who worship him must worship him in spirit and truth."
John 4:24
A Message for today
Should not a people seek unto their God? Isaiah 8:19.

Wouldn't you like to know something of the future? For instance, the course your career will take, or how your family circumstances will develop etc.? Unfortunately people have sought help on such questions from sinister sources such as fortune-telling and astrology since time immemorial, and they still do so. Surely you do not seriously believe that horoscopes or the like can give you any certain information about your future? That lies in God's hands. He has said, "Ask me of things to come" (Isaiah 45:11).

You should know that God's Word divides people into two groups. There are those who have turned to God in faith and will one day dwell in His presence in eternal joy. The others have not obeyed the gospel of our Lord Jesus Christ and will "be punished with everlasting destruction" (cf. 2 Thessalonians 1:8,9). Regarding your future this point needs clearing up first.


Statement of faith
The Evangelical Baptist Church accepts the Niceno-Constantinopolitan Creed, without the Filioque clause of the Western Church, as a concise, but complete, statement of the main tenets of Christianity, and as derived from the Holy Scriptures. Every other Statement of Faith and Practice is only a further development and interpretation of these tenets, or a reference to particular subjects, which could not be included in a Creed as synoptic as this.
What we believe :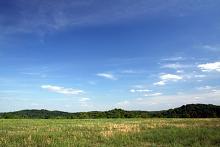 "The heavens declare the glory of God; and the firmament sheweth his handywork."
Psalms 19:1