"God is a spirit; and they who worship him must worship him in spirit and truth."
John 4:24
Church Activities- Sunday School Program - Christmas 1993
The picture is an old one. It shows Sunday School teachers and pupils after a Christmas program. Most of the boys and girls here, some fathers and mothers now, have professed faith in Christ as their personal Savior. But some, two or three possibly, sadly, have gone into the world. For the former we pray the Lord will be blessing and using them for His glory; for the latter, deeply concerned, we plead He will visit them with mercy and give them repentance, so that they might flee from the wrath to come.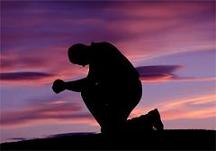 "Go ye therefore, and teach all nations, baptizing them in the name of the Father, and of the Son, and of the Holy Ghost: Teaching them to observe all things whatsoever I have commanded you: and, lo, I am with you alway, even unto the end of the world. Amen."
Matthew 28:19-20