"God is a spirit; and they who worship him must worship him in spirit and truth."
John 4:24
Church Activities - Comments
It is most important for a New Testament church to be on guard against the devil's scheme to substitute material and earthly things for spiritual and heavenly realities. Therefore, given the fact that Worship of the Triune God in spirit and in truth, and preaching the gospel to sinners, as well as teaching the Word to edify the believers has been ordained by the Lord to be the main mission of the church, special care and caution should be taken when it comes to the so-called activities. Some of them, like «love feasts», picnics, etc., are in accordance with the letter and the spirit of the New Testament, and much conducive to the unity and growth of the family of God. But there are so many other activities that are foreign both to the letter as well as to the spirit of God's Word, and allowing them to replace the elements mentioned above as the basic ones, means falling into one of the devil's most pernicious snares. "Take heed therefore unto yourselves, and to all the flock, over the which the Holy Ghost hath made you overseers, to feed the church of God, which he hath purchased with his own blood." (Acts 20: 28).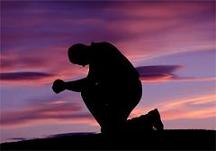 "Go ye therefore, and teach all nations, baptizing them in the name of the Father, and of the Son, and of the Holy Ghost: Teaching them to observe all things whatsoever I have commanded you: and, lo, I am with you alway, even unto the end of the world. Amen."
Matthew 28:19-20