"God is a spirit; and they who worship him must worship him in spirit and truth."
John 4:24
Church Activities- Baptism in the Aegean sea - 28/6/1990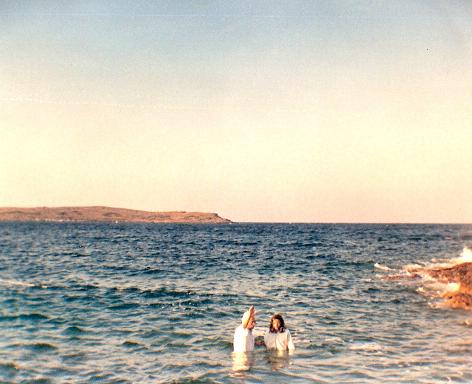 It was a lovely summer afternoon. Six of our church people, after having professed faith on the Lord Jesus Christ as their personal Savior, were to be scripturally baptized. A group of about twenty of us, having arranged all details, arrived at beautiful Vravrona, about thirty-five kilometers from Athens. The sea was somewhat rough, but that was no problem. The problem was where to have the baptism, as the beaches were crowded with bathers. Finally, we decided to reach the water over and through cliffs and rocks. Even there, at a spot so hard to reach and so barred from the main beaches, there were some bathers too. However, they were discreet and rather seemed to like what they heard and saw. We believe on our part it was a good testimony for our Lord and the gospel to them. When the ceremony was over we went to an outside place of refreshment with radiant faces and hearts full of joy, excitement and enthusiasm. To the neophytes we all, together with warm handshakes and hugs, wished a hearty "
God bless you
" and, as it was time to think on our returning home, our prayer was that there should follow many more such happy events. Amen.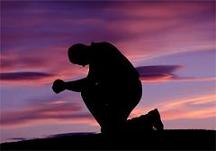 "Go ye therefore, and teach all nations, baptizing them in the name of the Father, and of the Son, and of the Holy Ghost: Teaching them to observe all things whatsoever I have commanded you: and, lo, I am with you alway, even unto the end of the world. Amen."
Matthew 28:19-20